Regular price
$946.83 USD
Regular price
Sale price
$946.83 USD
Unit price
per
Sale
Sold out
SPECIFICATIONS
Photography Accessories Type: Tools
Origin: Mainland China
Brand Name: JYYXF
Rokid Air, AR Glasses with Voice Control AI
Compatible with All Devices|Myopia Friendly|Sleek design|Super Lightweight|Affordable for EVERYONE

Rokid Air AR glasses are powerful, intuitive and lightweight enough for daily use. Simply put them on to experience a huge 120'' virtual screen that provides an unprecedented, immersive, multimedia experience for apps, games, and movies. With voice control and advanced features, you can see more and do it all hands-free with Rokid Air.

Rokid Air is the most affordable AR Glasses created for everyone. With wide applications for business, study, and entertainment, you can see movies bigger than ever before, play games, or follow along with maps while hiking. In the kitchen, you can even create a gourmet meal with AR help as you follow along with your favorite recipes overlaid onto the real world view in front of you. Rokid Air unlocks infinite possibilities.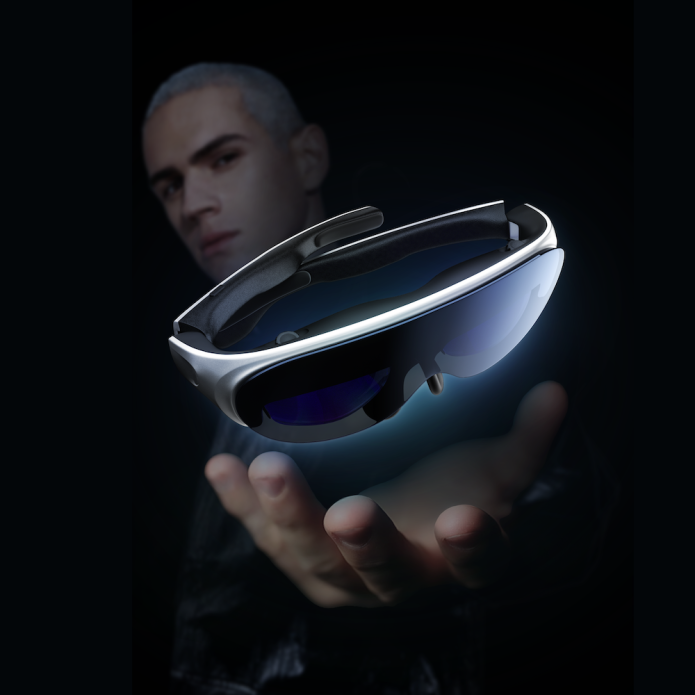 Rokid Air doesn't need charging. The device to which it is tethered supplies the power so you can enjoy more content, games, movies and fun. It is widely compatible with all devices: Android & IOS phones, desktop computers & laptops, PS4, Xbox and Switch. Simply plug & play to see apps, videos and games in front of you rather than having to struggle to view them on a small device screen.

Rokid Air is
super lightweight and extremely comfortable, enabling you to wear it for long periods of time.
It's like a huge monitor that fits in your pocket and goes anywhere with you!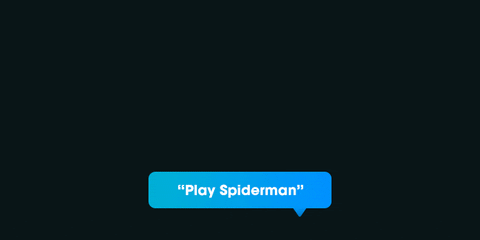 Thanks to the noise-canceling microphone and voice recognition technology, Rokid Air can clearly pick up your voice commands. This built-in smart assistant is always ready to help and is highly capable of performing tasks. Ask Rokid Air to play videos, open installed applications, control volume and brightness, and more. 

Ever find yourself wanting to replay an important movie scene or fast forward through a commercial but the remote isn't at hand? With Rokid Air's voice detection you are in total control. Best of all, commands and responses are practically instant without the need to wait for a wake word. Nothing could be easier! 

Rokid Air is perfect for people who wear glasses. By turning the focus adjustment knobs, nearsighted users (myopia of -5.00 D or less) can achieve perfect vision. You don't have to wear your prescription lenses or contacts anymore!


Unlike VR sets, Rokid Air has a new and powerful way for you to interact with its virtual screen. You don't have to buy extra controllers to move the pointer. Your phone becomes a versatile touchpad after connecting with Rokid Air.

Tap to click, slide to control the pointer...It's as easy as operating your laptop's trackpad.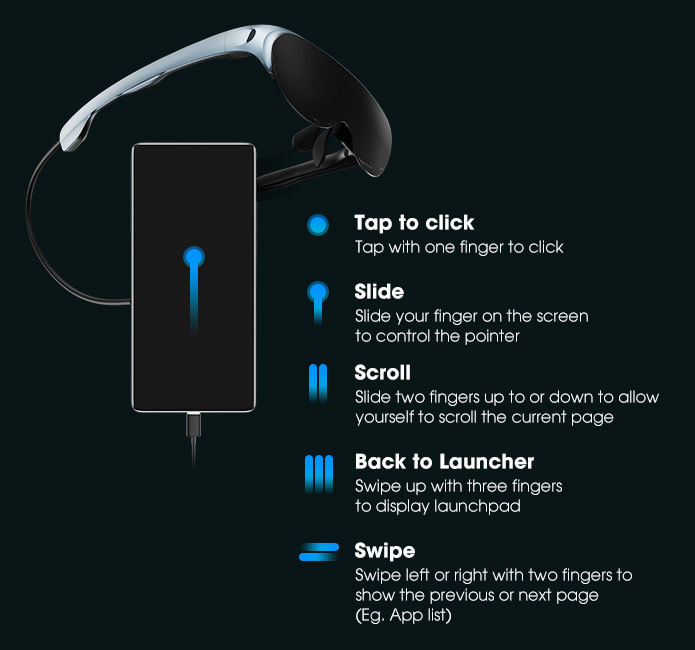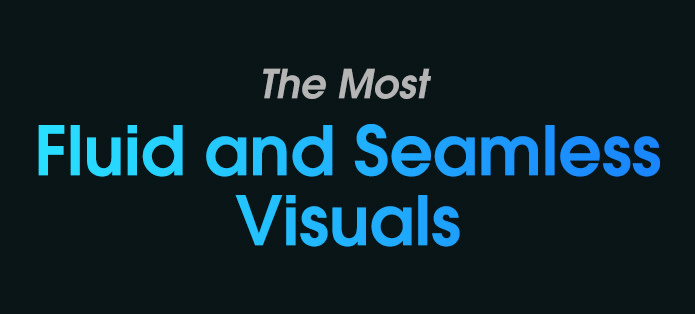 The 1920*1080*2 resolution that Rokid Air produces results in crisp details, vivid colors, and stunning visuals. You can run native resolution on most of your devices without any difficulty and with excellent display quality.

Rokid Air's 60Hz refresh rate means more information reaches your eyes in the same amount of time, leading to smoother-looking motion. It can indeed do wonders for gamers. Meanwhile, with the BirdBath optical engine, the brightness is up to 1800 nits, which allows Rokid Air to look bright and clear even on the sunniest of days.

Rokid Air offers crisp images with a large FoV. It's like watching a 120'' screen from just a few feet away! You will be impressed by the experience, especially as it overlays onto your real-world surroundings, allowing you to see both the real and virtual worlds while playing a video or viewing other content at the same time.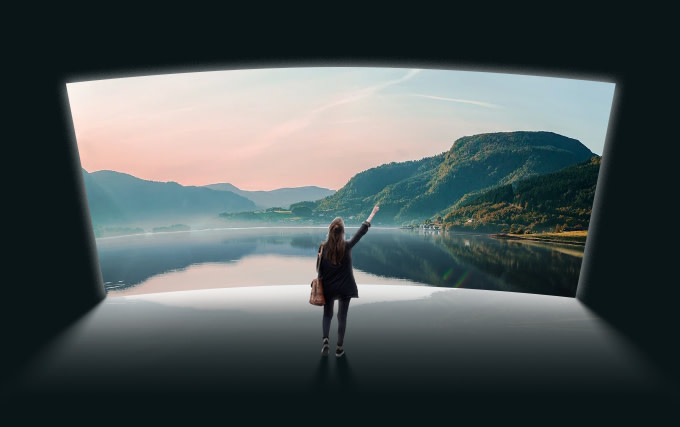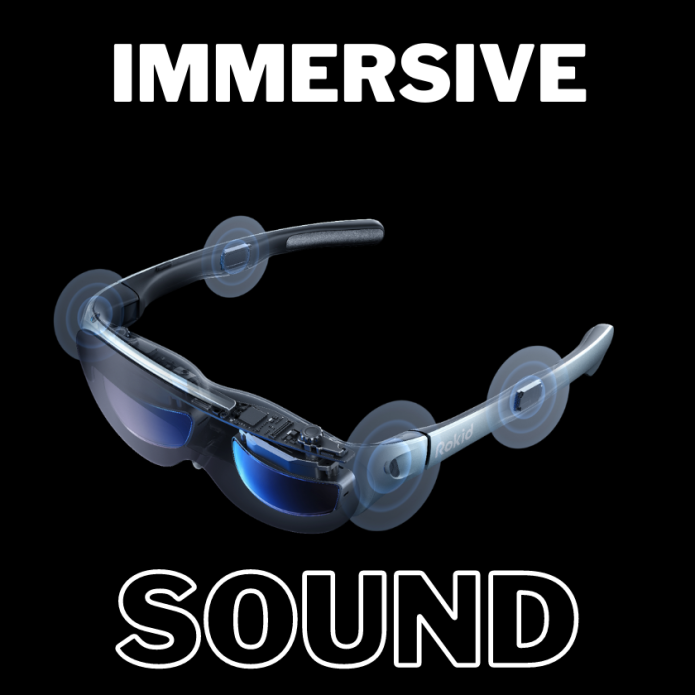 Rokid Air lets you enjoy entertainment in your own private world anywhere and anytime. Anything on the screen is completely private and invisible to others from any angle so you can discretely enjoy your content in total privacy.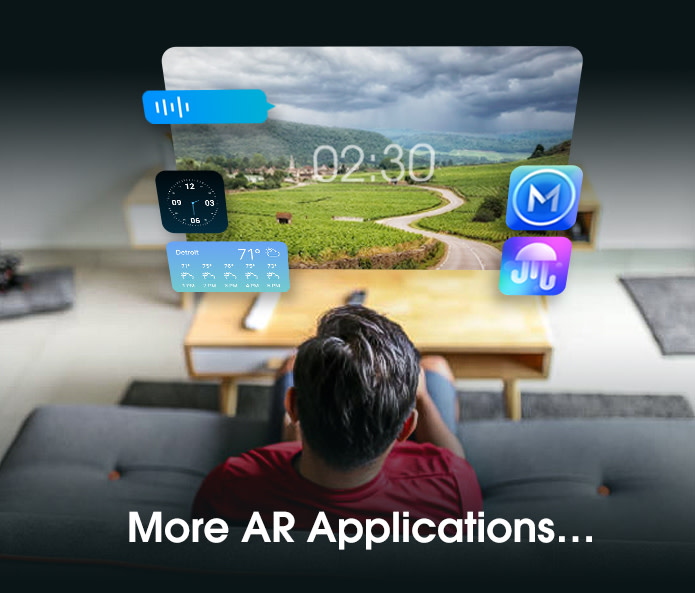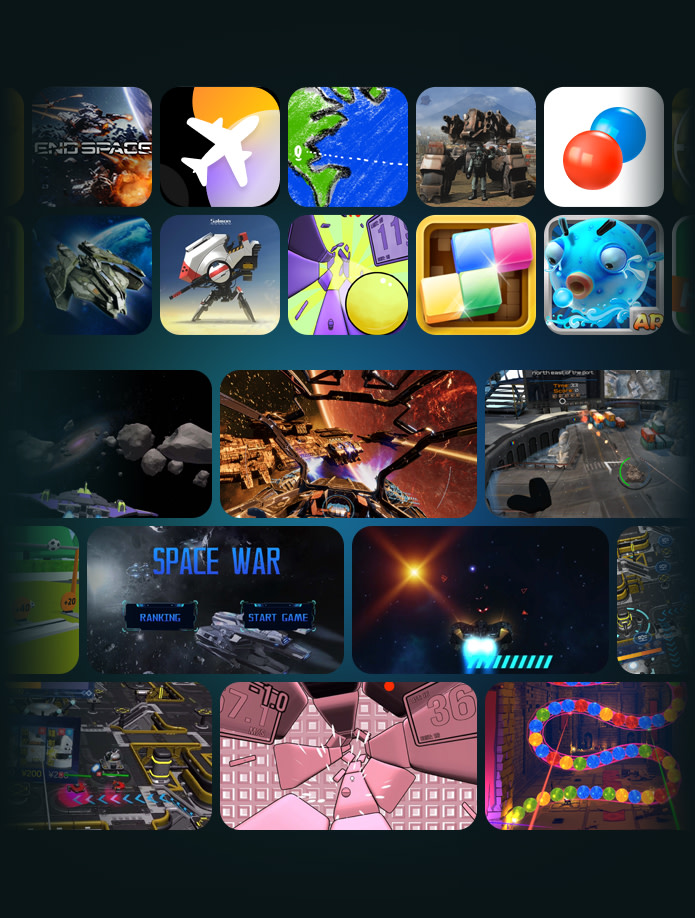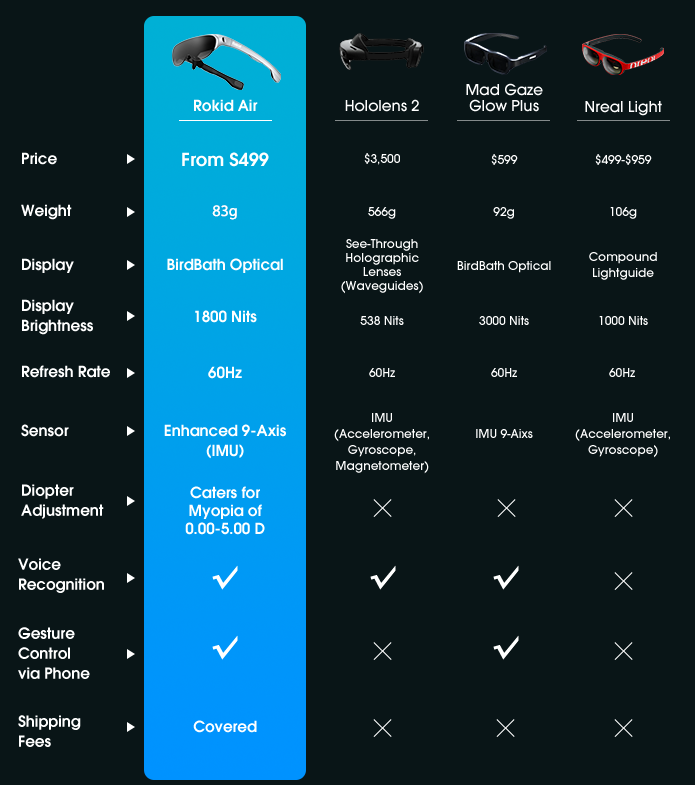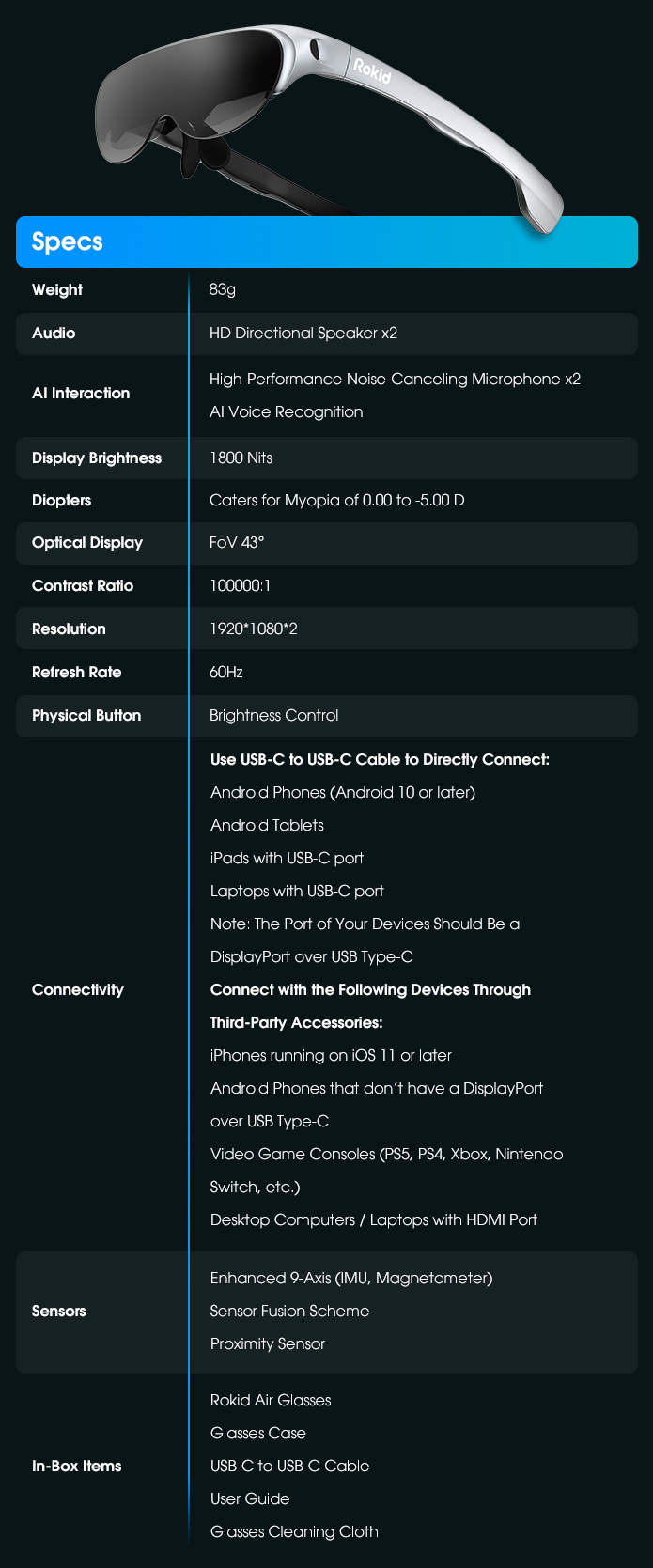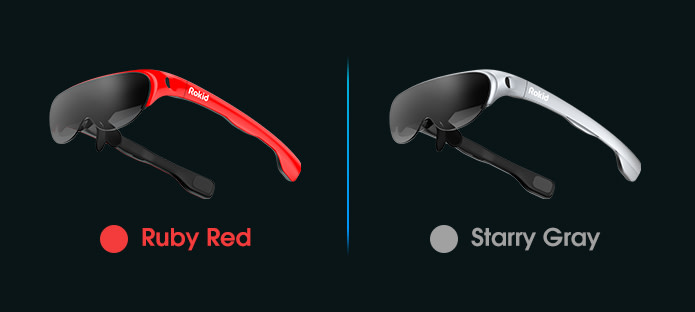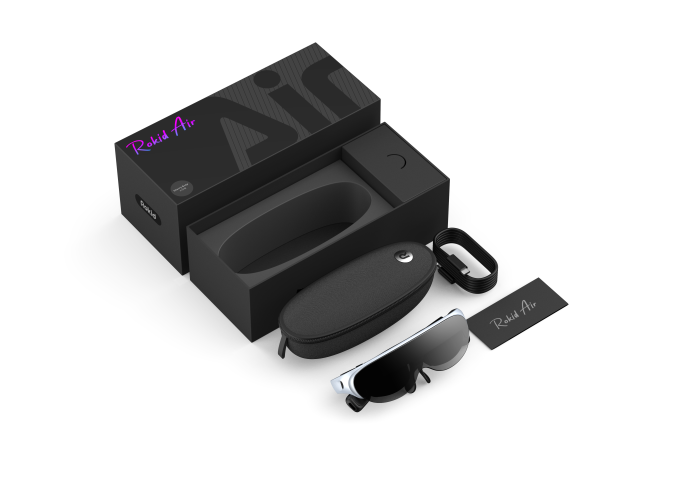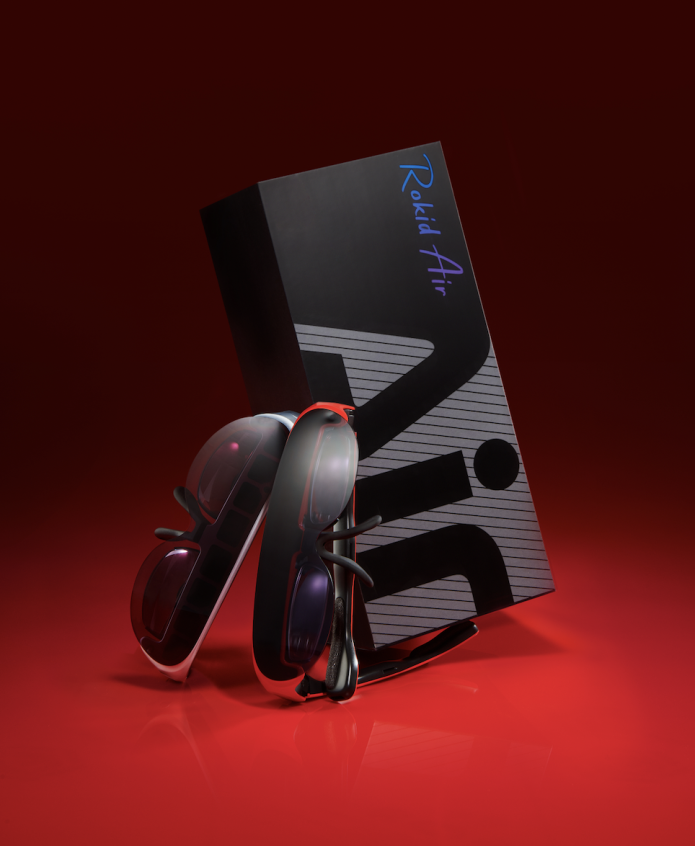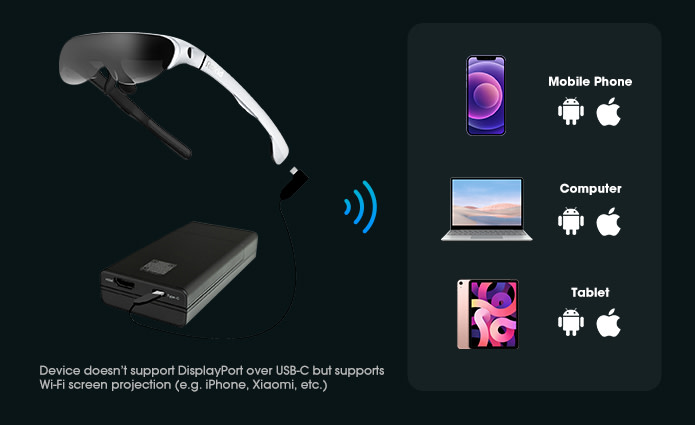 *Please note: If you're using iPhone (iOS 11 or later) or the Android phones that don't have a DisplayPort over USB Type-C, please make sure youselect the add-on item: Rokid Air Adapter when placing your order.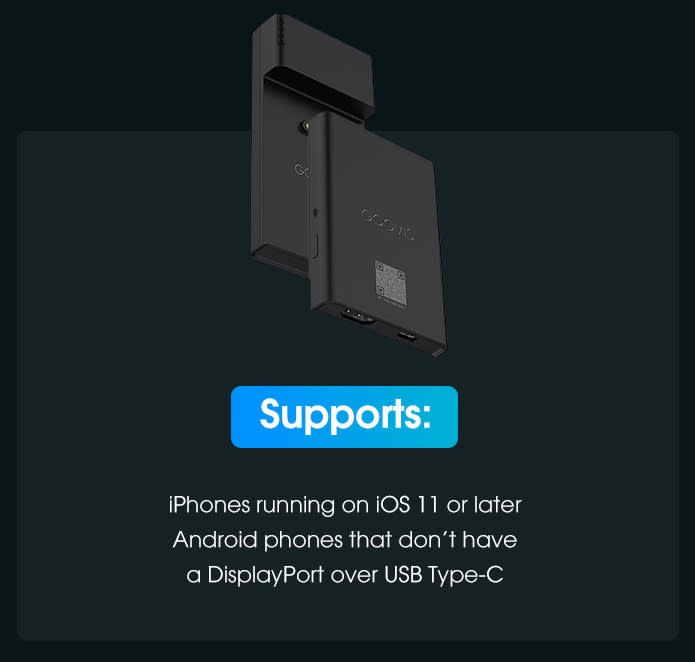 Devices not listed below or you're not sure if your devices are compatible with Rokid Air, you can contact us by sending email to support-air@rokid.com or DM us via the Messenger.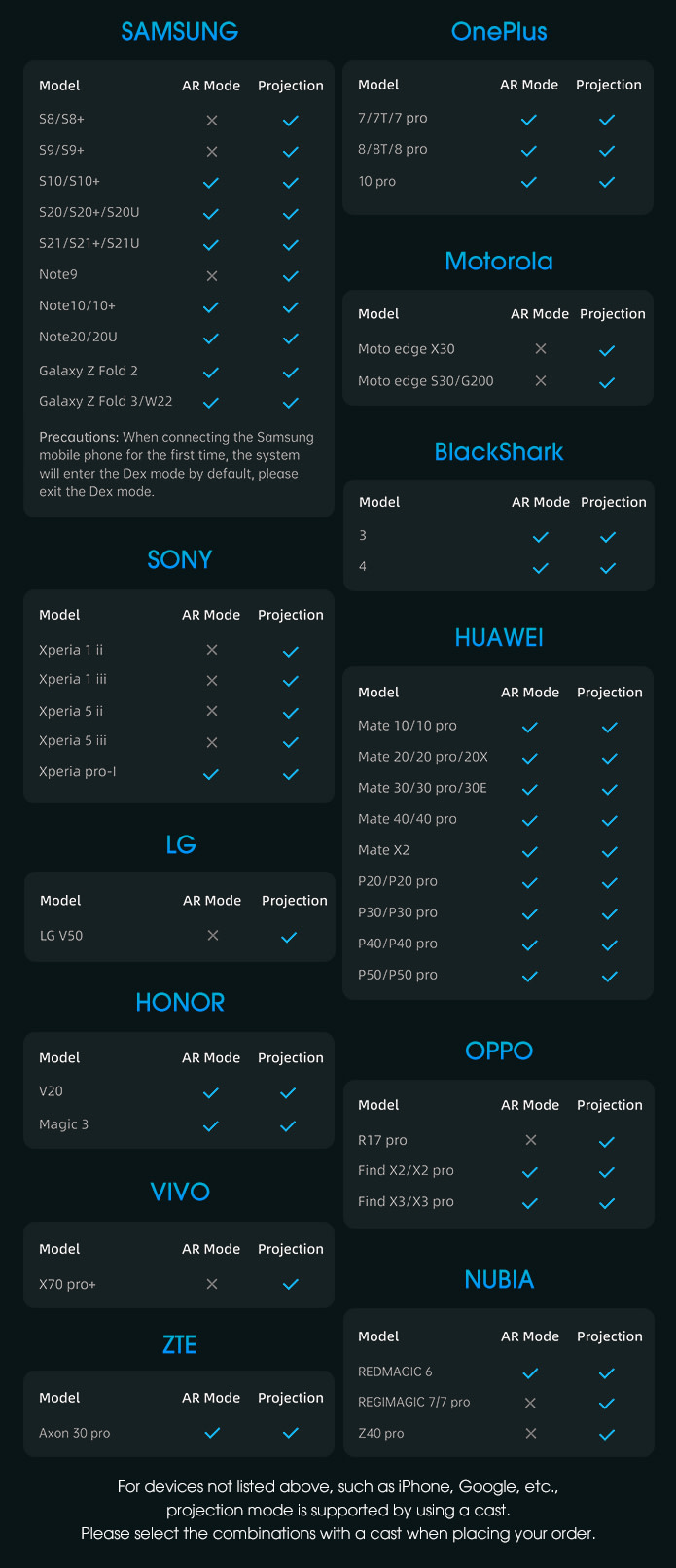 Share
View full details